Trinity Bursary Fund
Trinity has always been a school for children from every walk of life – indeed, this is central to its ethos and what makes it such a special place. This economic and social diversity has a profound effect on the sort of people Trinity students become. The Trinity Bursary Fund enables academically gifted young people from disadvantaged backgrounds in Croydon and the surrounding area to benefit from an outstanding education, unlock their full potential and go on to make their mark in the world
School Year 2020/2021‍
The Impact of Your Giving
Read Our Latest Annual Report on Giving 2019-2020
2019 - 2020             2018 - 2019
The incredible impact of our Trinity Community
Our new intake of Trinity Bursary children
The Autumn term is always an exciting time of year, and thanks to the generosity of our supporters, three extra children will be attending Trinity School who otherwise would not have been able to.
Thanks to the generosity of our regular donors, we can also plan forward to take another three additional children on substantial bursaries each year for the next few years. To give an idea of how your gifts are  changing youngsters' lives, these are the profiles of the children you have helped this year:​
94% bursary for a boy joining our Junior Form from a local primary school. The remainder of this boy's fees will be covered by a scholarship. ​
90% bursary for a boy joining our First Form from a local primary school. This candidate came an excellent 50th in our entrance tests. ​
70% bursary for an outstanding young student joining our Third Form who has recently moved to Croydon. The balance of his school fees will be covered by a scholarship. ​
Overall, this takes us to an extra eight pupils who attend the school because of the gifts from our Trinity Community of alumni, parents, staff and friends. 
Image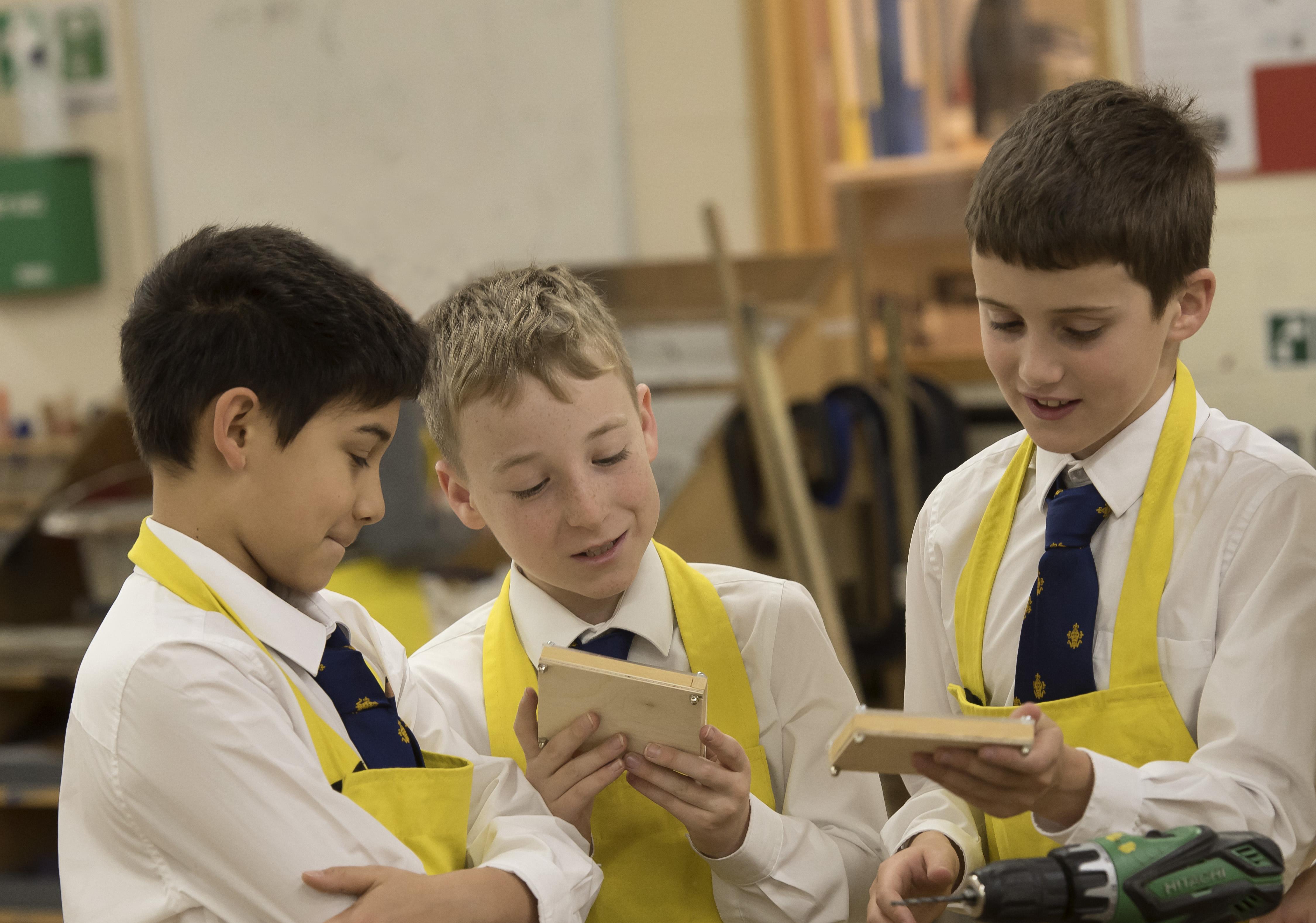 Giving Day and Covid-19 Bursary Support
​We were overwhelmed by the generosity of our whole school community during our first ever #1in5 Giving Day on Thursday 18th June, 2020. Over a very exciting 36-hour period, we witnessed the commitment of our community to raise funds for much-needed bursaries and raised over £115,000.
Our Trinity Parents asked us if we could set aside the funds raised by them to support families negatively impacted by Covid-19. The pandemic has had a huge financial impact on our community. Thanks to the support of 112 Trinity families, who gave £51,000 on the Giving Day, 13 students have been given temporary bursaries amounting to £45,000 (to date) so that they can continue their education at Trinity.​ These temporary bursary awards will be continually reassessed and will cease as these families get back on an even keel.​ In addition, the John Whitgift Foundation were able to help to support 53 Trinity families with temporary reductions in fees.
Our huge thanks and congratulations to the parent ambassadors who promoted the campaign and led individual challenges to such great effect. Our thanks, also for the intervention of the John Whitgift Foundation, who moved swiftly to support 53 Trinity families with temporary reductions in fees.
Image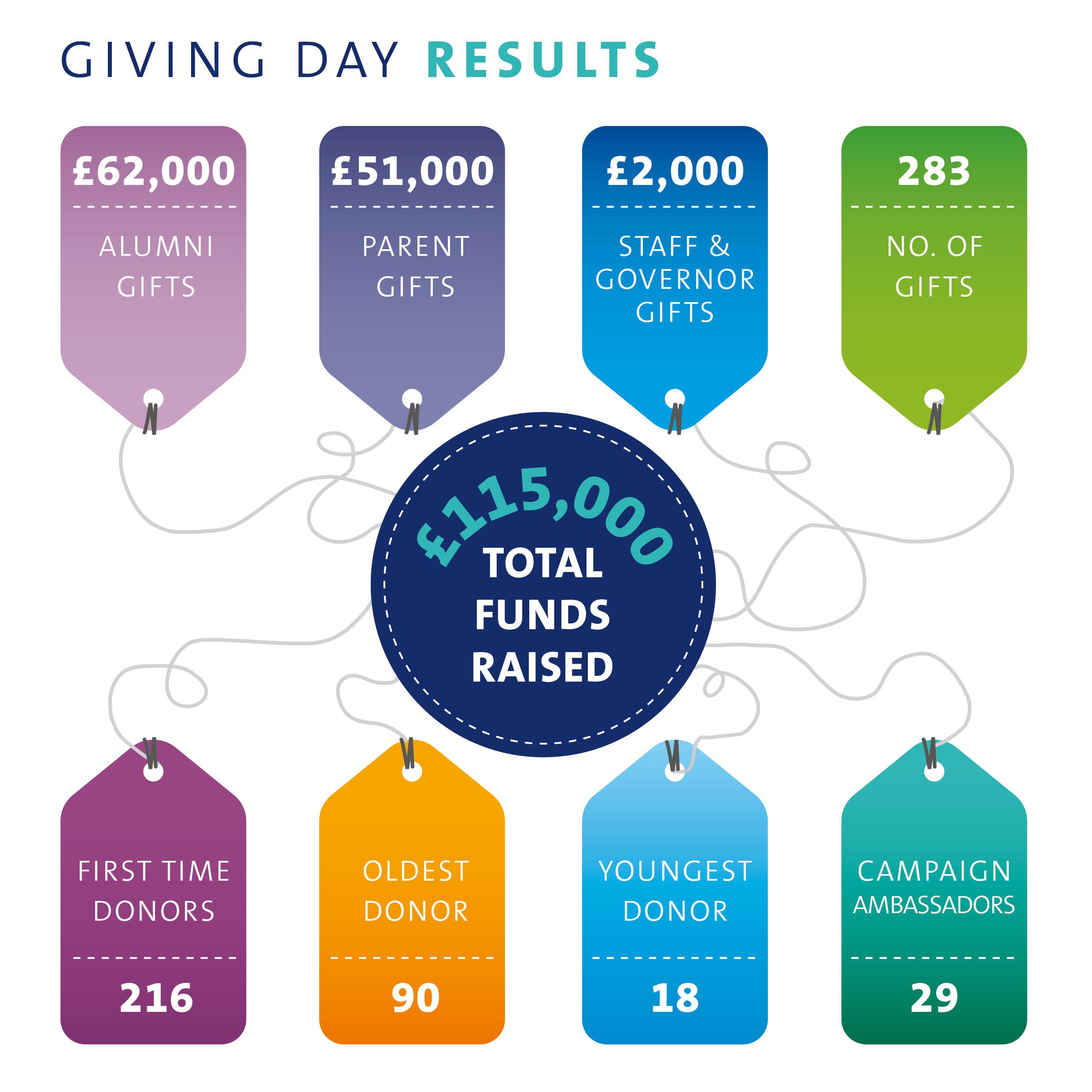 The impact of your regular gifts. #NoSmallChange telephone campaign
The summer of 2019 saw our first Telephone Campaign in support of the bursary programme. The campaign was aimed at raising a stream of regular donations to enable us to plan forward the number of bursaries we can afford to offer children to cover their full time at Trinity.
Our calling team of 12 former students spoke to 530 alumni and parents over a two week period in August, with a third of all calls resulting in a gift. Some 170 new donors pledged a total of £120,475 over a 4-year period. 
Image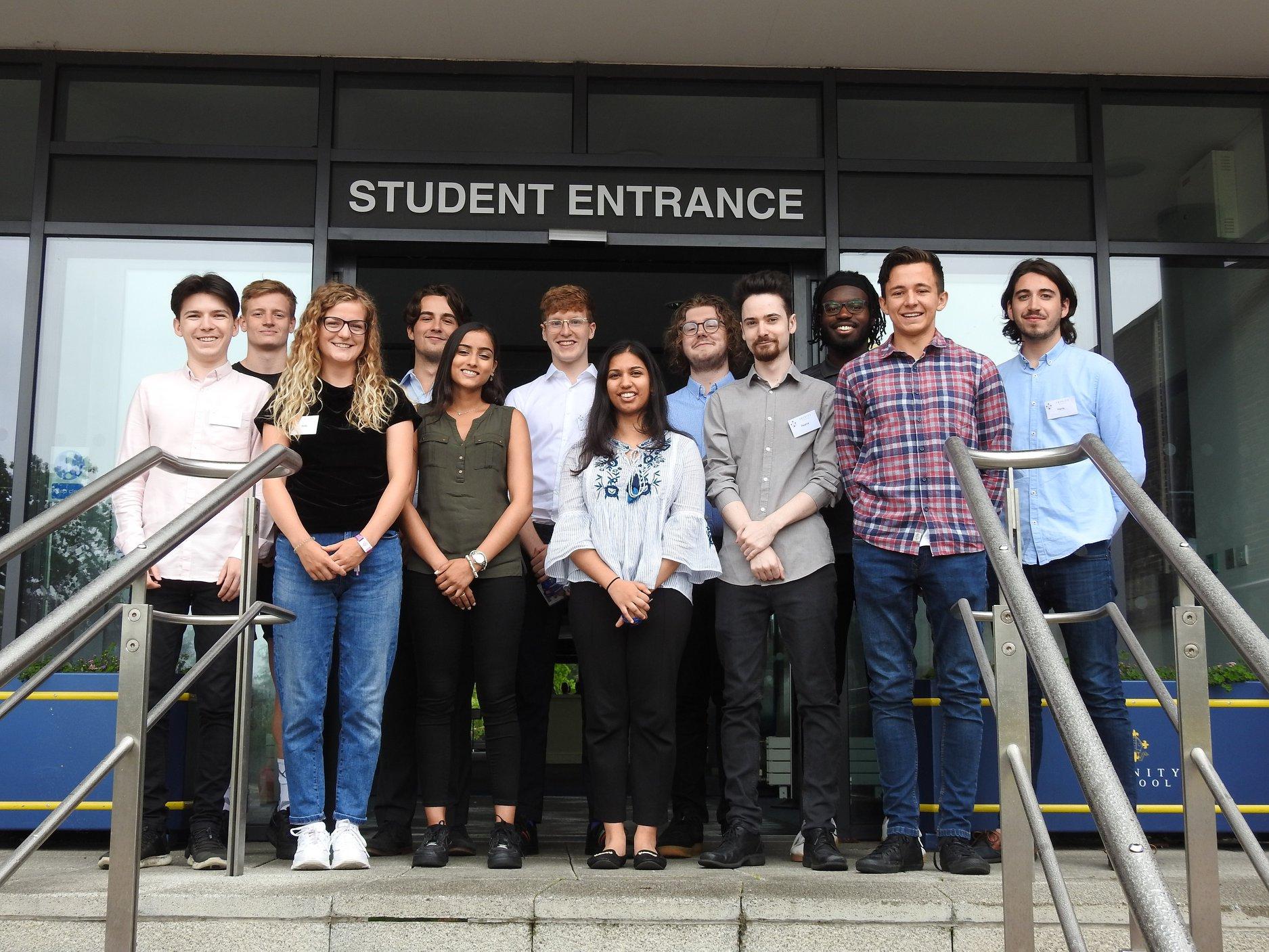 Keeping up momentum
Our aim is to achieve Alasdair Kennedy's ambition to support one in every five students at Trinity with a bursary. If we are to reach this goal, we will need to raise an annual gift income of £350,000. ​
Fundraising via regular giving, giving days, legacies and major gifts has become an important part of school life at Trinity, and we hope that many more supporters will join us to help change the lives of young people forever through giving to the Bursary Fund.
Image
Change a Life Today
Making a gift couldn't be easier: we have PayPal, credit card and direct debit options. You can make a single gift or set up a regular payment. A regular gift allows us to plan for the future with confidence.
Please remember to Gift Aid your donation as this increases its value by 25% at no additional cost to you. Thank you!